National Institute of Standards and Technology Autorization Act of 2010 Committee Print
Ranking Member Adrian Smith (R-NE)
Related Documents
Amendment Roster with voting results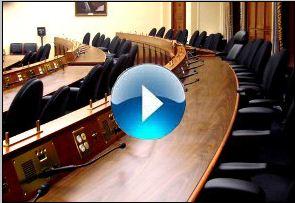 Press Release
SUBCOMMITTEE APPROVES NIST AUTHORIZATION DESPITE GOP CONCERNS
Washington, D.C. – April 21, 2010 - The Subcommittee on Technology and Innovation today approved by voice vote a committee print reauthorizing programs at the National Institute of Standards and Technology (NIST), as Republican members raised concerns regarding increased costs and a longer authorization period.
"NIST is an important and trusted arbiter of standards, weights, and measurers," noted subcommittee Ranking Member Adrian Smith (R-NE). "While the question of reauthorization level will be debated, there is no question reauthorization of NIST is vital to every sector of our economy."
In an attempt to decrease the overall cost of the authorization, Rep. Paul Broun (R-GA) offered an amendment that would maintain the previous three-year authorization period for NIST, rather than increase it to five-years. Citing the current economic environment, Broun explained that the committee print under consideration goes beyond even the President's request. Broun said that his amendment would give Congress more flexibility to evaluate the effectiveness of programs at NIST, and allow for better oversight over how taxpayer dollars are being spent. In a recorded vote, the amendment failed along a party line, 7-5.
An amendment offered by Ranking Member Smith was approved today by voice vote. The amendment adds a new section clarifying that cybersecurity standards developed for private industry by NIST will be voluntary. Beyond this amendment, Smith mentioned further issues he would like to resolve prior to consideration by the full committee next week.
A manager's amendment, which also passed by voice vote, elevates the Director of NIST to be an Under Secretary of Commerce, a change that was recommended to the Committee in recent oversight hearings. Smith said that "Given NIST's stature, it is appropriate we elevate the Director of NIST to be an Under Secretary of Commerce… provided the director is not saddled with new duties and continues to concentrate his efforts on running the agency."
This markup represents the third and final subcommittee markup leading up to the reauthorization of the America COMPETES Act, which is scheduled for full Committee consideration next Wednesday, April 28 at 10:00am.
###
111-114