Markup of H. R. 2693, the Oil Pollution Research and Development Program Reauthorization Act of 2010; and H. R. 5716, the Safer Oil and Natural Gas Drilling Technology Research and Development Act
Related Documents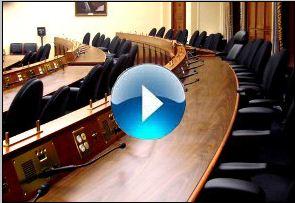 Press Release
COMMITTEE APPROVES BILLS TO ENHANCE SAFE DRILLING TECHNOLOGIES, OIL SPILL RESPONSE EFFORTS
Washington D.C. – Today, the House Science and Technology Committee approved two bills to strengthen federal research into technologies that could assist in future oil spill cleanup. The bills, H.R. 5716, the Safer Oil and Natural Gas Drilling Technology Research and Development Act, and H.R. 2693, the Oil Pollution Research and Development Program Reauthorization Act of 2010, both passed out of Committee today by voice vote.
A longtime supporter of advancing safe and environmentally responsible drilling practices, Ranking Member Ralph Hall (R-TX) played a leading role in the research and development (R&D) program amended by H.R. 5716, originally established by Section 999 of the Energy Policy Act of 2005. Praising the collaborative research and organizational structure supported by the program, Hall said "This is the only R&D program in the Federal government capable of ramping up activities quickly and effectively to address the renewed interest in drilling technology research in the wake of the Deepwater Horizon disaster."
Hall continued, "Unfortunately, despite its clear and growing importance, the program remains targeted by the Administration. I think this represents a clear mis-prioritization."
During the last two years, the Obama Administration eliminated Department of Energy (DOE) fossil energy R&D unrelated to climate change. Congress has rejected this recommendation and provided funding for important research in this area, including the Section 999 program. Several Republicans today criticized the lack of foresight by the Administration in attempting to terminate research that could contribute to safer and more environmentally sound oil and natural gas exploration and production. After passing five amendments with bipartisan support, the Committee today unanimously approved of H.R. 5716.
The other bill considered today, H.R. 2693, amends the Federal Oil Spill Research Program Act to encourage the development of technologies to assist in future oil spill cleanup. While supportive of the intent, Republicans expressed several concerns regarding the increased scope of the bill, and the shift away from the primary focus in existing law of technology development towards more research on the environmental effects of technology.
First introduced last year, the Committee today marked up a significantly different version of the bill. In this bill, the Coast Guard remains the Chair of the Interagency Committee, but the other participants are limited to the National Oceanic and Atmospheric Administration (NOAA), the Environmental Protection Agency (EPA) and the Department of Interior.
"While I understand the concerns that the Interagency Committee was unwieldy, we heard testimony that the current structure works," noted Ranking Member Hall. "So, I am left wondering if this is a case of a solution in search of a problem."
Republicans further raised concerns and offered amendments to focus research on technology development and demonstration, and questioned the appropriateness of directing the program to participate in the development of international cleanup standards. While supportive of coordination and cooperation with other countries to develop technologies and establish best practices, Republicans stressed that the U.S. should not divert limited resources away from technology development.
###
111-133