The administration's lax approach threatens Americans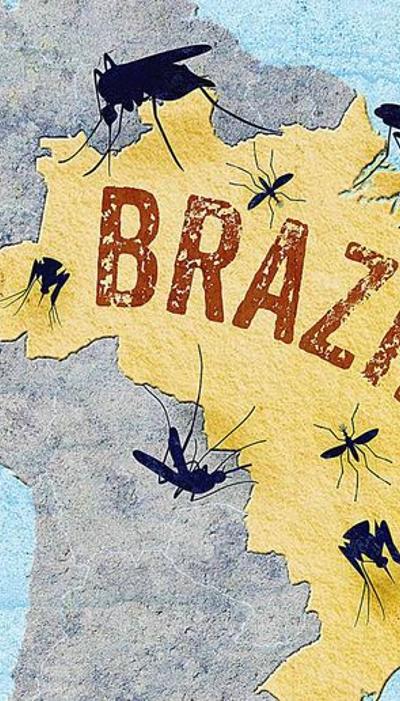 Avoid all nonessential travel to countries with endemic Zika. That was the key message from scientific experts at a hearing the House Science, Space and Technology Committee held on May 25.
We should heed their advice. Thus far, every Zika case in the continental United States has been attributed to travel-associated exposure. Although there have been around 1,300 locally acquired infections reported in American Samoa, Puerto Rico and the U.S. Virgin Islands, Zika cases reported in the mainland United States are infections picked up while traveling outside our country.
If Americans continue to believe it is safe to travel to countries where the Zika virus is rampant, more will return home with infections. This increases the risks for all of us, whether we travel abroad or not. If a mosquito bites a person who has carried Zika into the United States, that mosquito can infect every other person it bites. This is how epidemics spread.
During the Science Committee's hearing, I asked our witnesses about the risks posed by travel to countries where Zika infection rates are highest.
• Why has the administration not raised the travel alert level for countries with the highest number of Zika infections, such as Brazil and Colombia?
• Is the administration so worried about attendance at the Olympic Games in Brazil this summer that it is willing to endanger American lives by not providing better warnings?
No one has answers to these questions. The Centers for Disease Control (CDC) has issued only Level 2 travel alerts, which advise travelers to only "practice enhanced precautions." It has not issued any Level 3 warnings to "avoid nonessential travel," as it did with the Ebola epidemic in West Africa.
The World Health Organization (WHO) in February declared Zika a Public Health Emergency of International Concern. This declaration is reserved for a situation that is "serious, unusual or unexpected; carries implications for public health beyond the affected State's national border; and may require immediate international action."
But neither the CDC nor the WHO go far enough to protect the health of travelers throughout the world. While CDC alerts include special precautions for pregnant women, the warnings for men and women hardly seem sufficient when compared to the potential consequences. Instead of demanding that Congress provide more funds for activities that may or may not be effective in stopping the virus, the administration should start with one simple step that would be guaranteed to slow the spread of Zika to the United States: raise the travel alert to Level 3 for Brazil, Colombia and other countries with high levels of Zika infections.
Immediately after our May 25 hearing, 150 prominent individuals with scientific, academic and other public health backgrounds called for the Summer Olympic Games in Brazil to be moved or postponed because of concerns over the Zika virus. More recently, some international health experts suggested that the spread of Zika in the United States this summer would cause other nations to tell their citizens not to travel to our southern states.
Even without prudent prompting from our government, many individual Americans and groups are making other travel plans. Major League Baseball moved a two-game May series from Puerto Rico to Florida. The USA Swimming National Team director, in moving pre-Olympics training from Puerto Rico to Georgia, explained, "According to the CDC and other health experts in the field of science and medicine, our athletes would be highly exposed to the Zika virus in Puerto Rico." What about the risks for our Olympians and American spectators and others in Brazil, which has more Zika infections than any nation?
Summer in the United States will begin officially at 6:34 a.m. EDT on June 20, which will mark the start of Zika season here. Our citizens, men and women, pregnant or otherwise, need their government to provide accurate information about the potential risks of traveling to countries where the Zika virus is spreading. The Obama administration has no excuse not to raise the travel warnings to Level 3 for Brazil and Colombia and probably other countries.
• Lamar Smith, a Texas Republican, is chairman of the House Committee on Science, Space and Technology.